Insight
The Adult Parole Board of Victoria promote public safety by respectfully supervising and supporting the transition of offenders from prison into the community.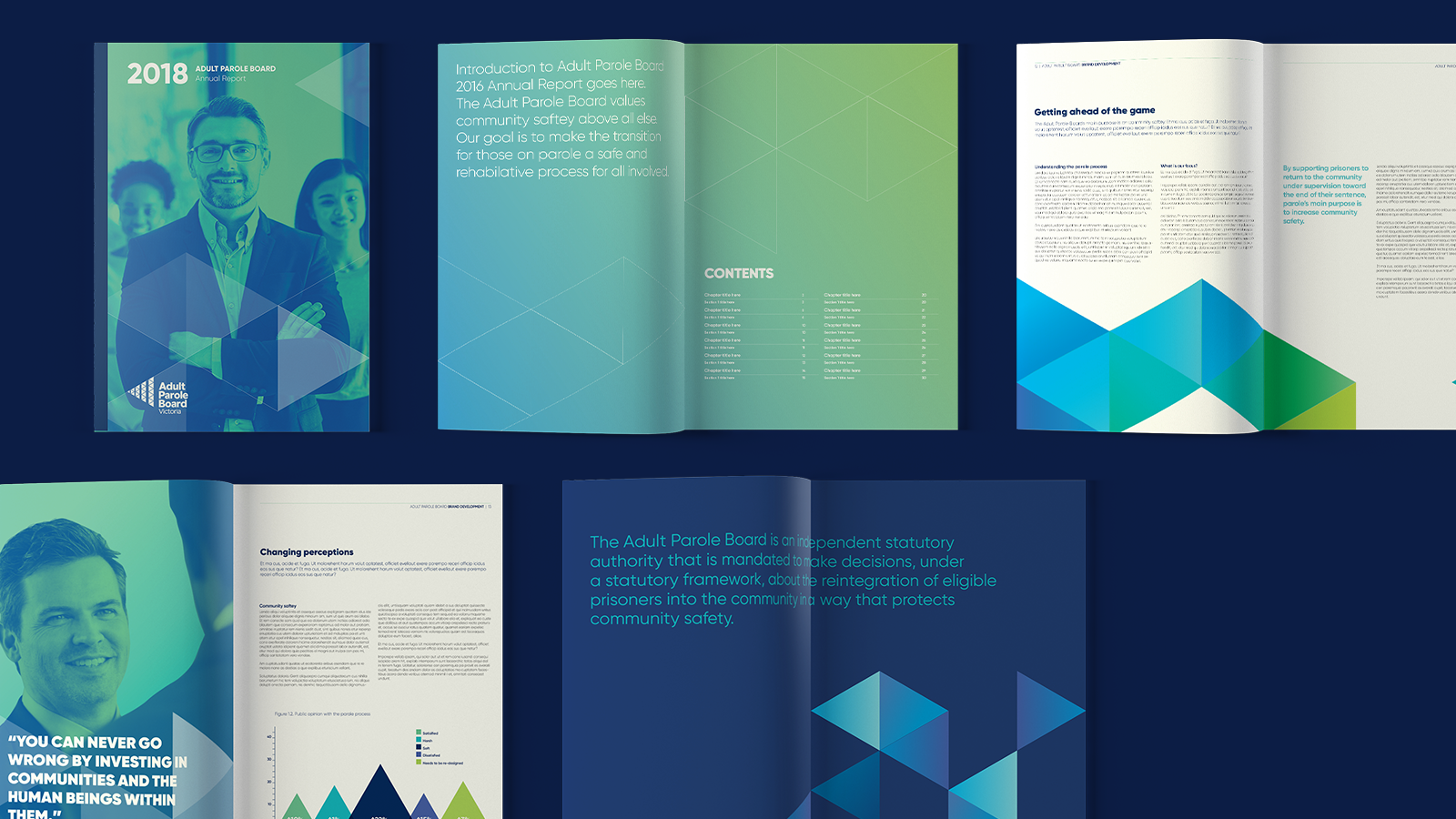 Result
We worked with the Adult Parole Board to deliver an identity that represents the organisation's ability to maintain a sense of community safety and protection. The brand personality was a curial aspect of the brand. We aimed to showcase the idea of a safe future within the logo. The idea to have the triangles not only visualising an arrow, but the transition of colour, used as a metaphor for offender's journey back into community.
The Adult Parole Board was a challenging balancing act, aiming to convey authoritative and impartial traits, yet remain trustworthy and progressive to ensure integrity and responsibility when delivering justice for the community. We are very proud to have worked with a brand that is committed to ensuring Victoria stays a safe place to live.
Adding softer personality traits, in contrast to the harsh nature of this brand, helped promote the strides that the adult parole board employ to show they are a human-centric organisation.