Insight
Travelstream aim to bridge the gap between the current retail agency model and the online travel agent booking process through adapting to advances in technology, utilising them throughout the travel booking and research phases, and mixing that with the traditional "face-to-face" model.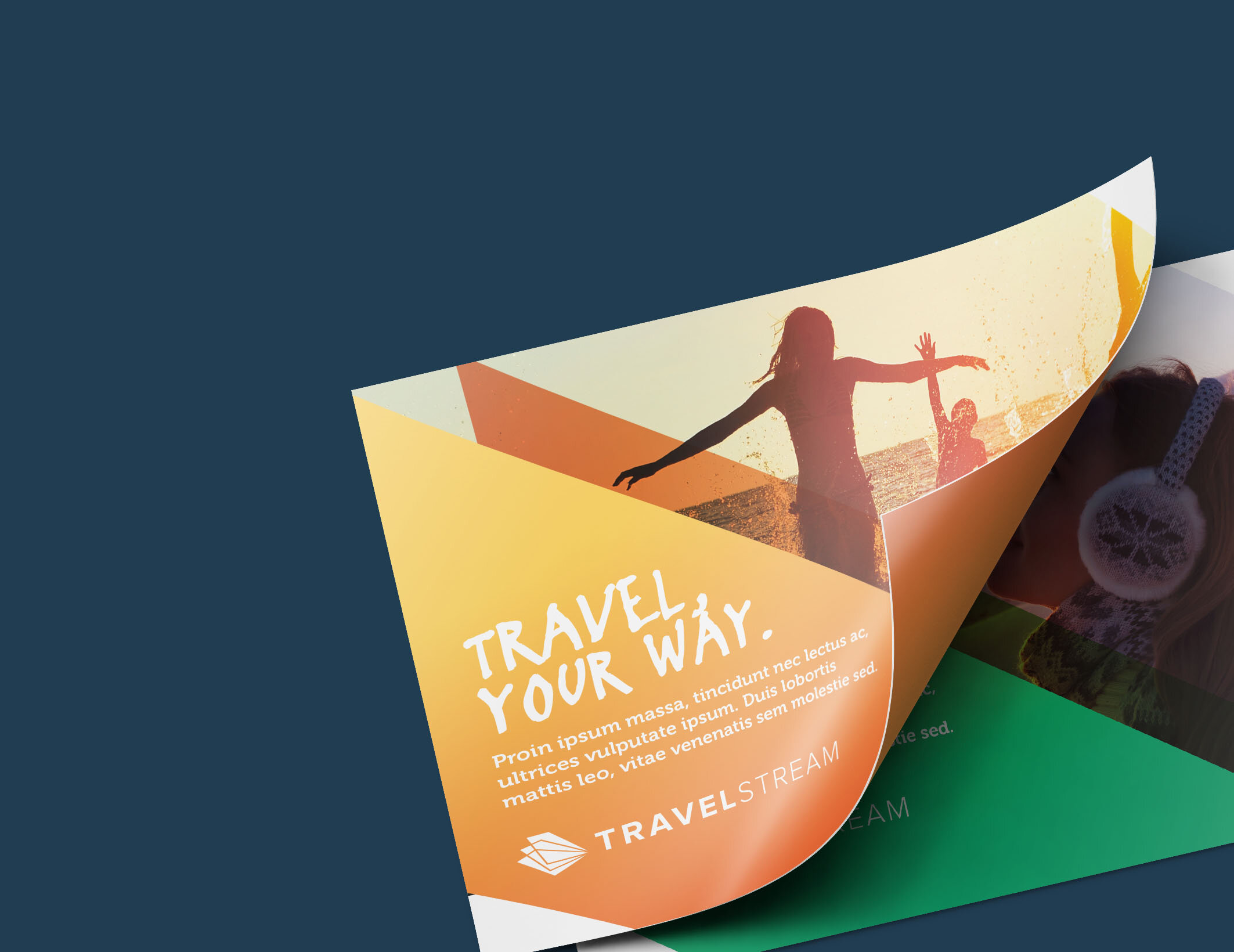 Result
Our objective for Travelstream was to develop a brand which showcases personal and customised solutions for their customers. Through the use of colour and imagery we gave the brand a sense of excitement and adventure, where carving your own path, is not only encouraged but rewarded. Influenced by this youthful, trail-blazing nature, we developed the slogan 'Your way', promoting experiences tailored to the individual, not the masses, giving Travelstream a distinct edge on the competition.
Taking elements from the logo to spill out into the numerous communication material and strong slogan helped maintain a consistent identity, producing an easily identifiable brand.