Insight
The VDEI contributes to the improvement in the education of Victorian students who are deaf or hard of reading. By assisting with the brand development and communication material, VDEI enable improved curriculum access and inclusion for hearing impaired students.
We designed the VDEI logo to signify the diversity of needs of children regardless of their level of hearing loss, communication mode, cultural or educational environment. The bright colours represent hope and bright futures, while the shape of the logo has been created to signify not only the shape of the ear but a fluid motion. This promotes the notion of continual learning and change, connectedness, and bringing together a local and global network of skills and expertise in an environment of community, diversity, dynamism, energy and positivity.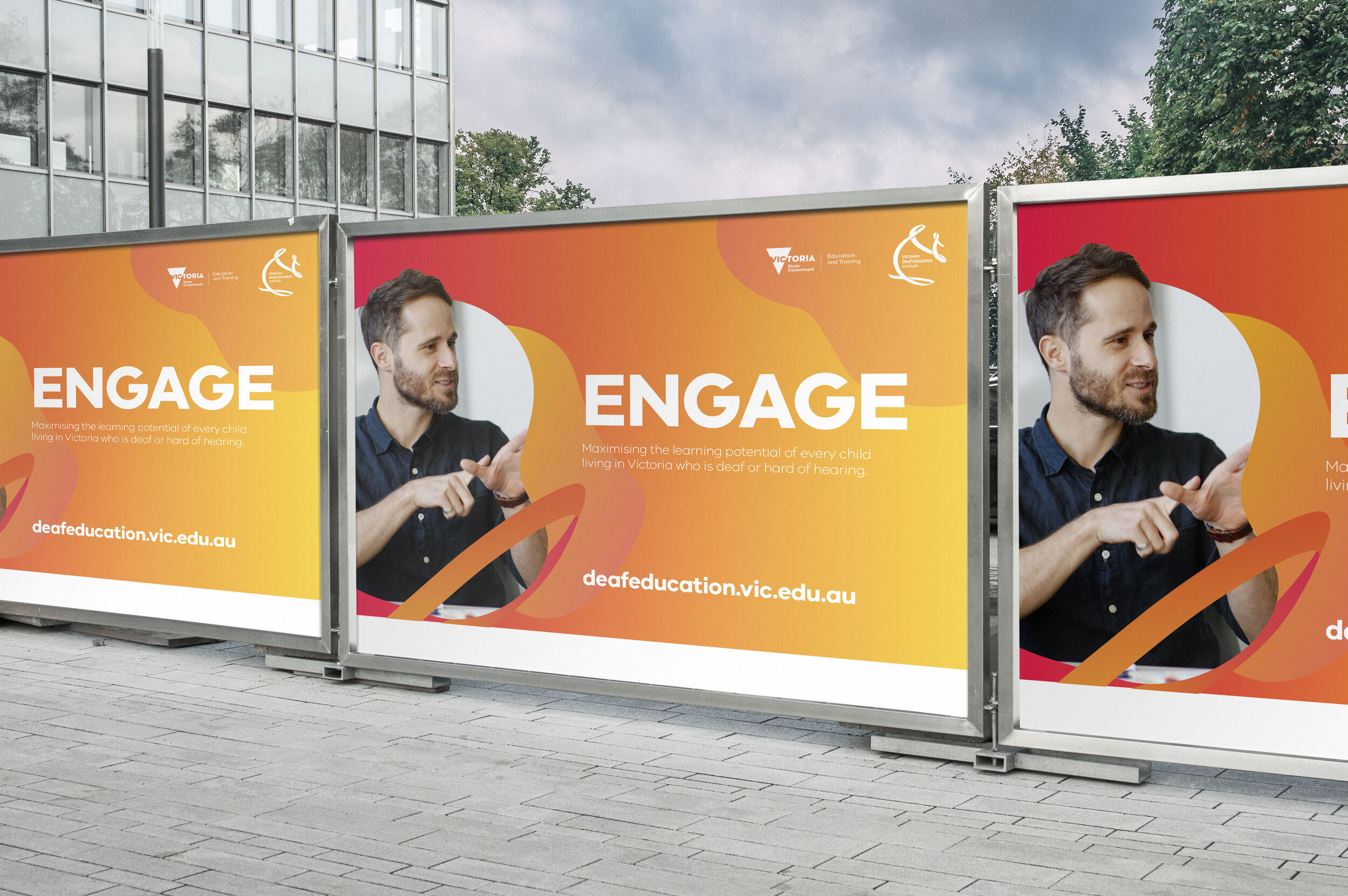 Result
The addition of the organically formed shapes, layered with the ribbons, aim to further enhance the ever changing and growing nature of the organisations mission.